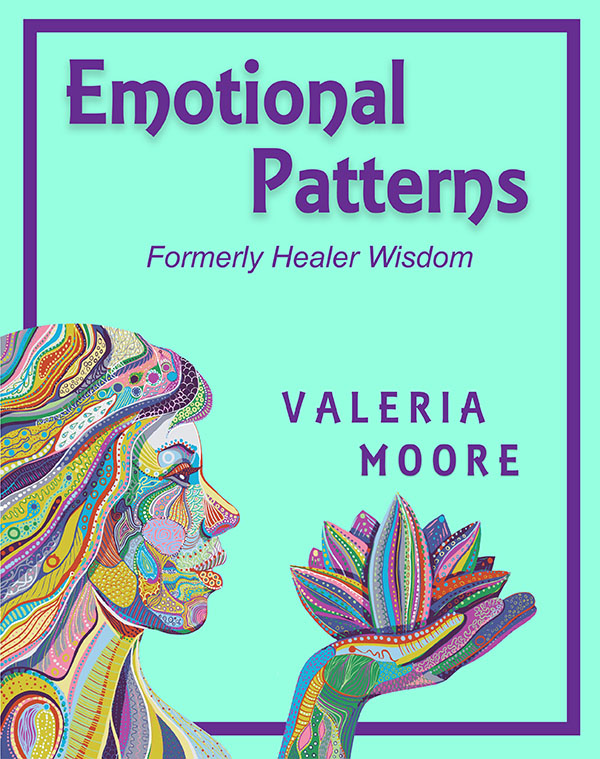 By Valeria Moore
Emotional Patterns
Fears, Emotional States and Created Patterns by Disease, Disorder and Trauma
Formerly Healer Wisdom
A reference guide of over 500 diseases, disorders and trauma that explores the associated fears, created patterns(beliefs) and emotional states. Scroll down to see more information about accessing the online book.
If you wish to purchase from your favorite Independent Bookstores use the link below and select your store.
Available from Amazon (kindle and print).
Your pain is the breaking of the shell that encloses your understanding.
~Kahlil Gibran
Emotional Patterns Online Book
Membership
The Online Emotional Patterns Book is available by subscribing. The online version holds everything that is in the hard-copy book and kindle and more.  The online version will be updated frequently with new information.
How do you get FREE access?
The online book is free for one year with the purchase of the kindle or book version from Amazon.  Once you have purchased either of those, forward me your receipt and I will send you a discount code to use in registering for online access. After one year your subscription will convert to an annual subscription of $10.00 per year.
Online Book Only
If you want to have access to the Online Book only and not purchase the book or kindle, you can use the Subscribe link and subscribe to the annual Basic Membership for $55.00.
Meta State Body Mapping – Organs and Glands
There is a printable grid of the mapping of the organs and glands(still being developed) to use for a quick look at what emotion may have crystallized in a specific part of the body.  (a meta state of bones and teeth will happen later in 2019 and will be available on this site)
Category Sorted Lists
Maladies are available to view in sorted categories by body system (digestive, skeletal, etc.), disease type (autoimmune, cancer, etc.)
Request a malady not listed
Once you have registered and you need emotional state information not in the online book, send me a request and I will write the information and load it into the database.  I strive to get the information written within a week.  But, life can happen so I can't make promises as to the delivery time.  Once it is written, I will send you an email letting you know it is there.  I still have a very long list of topics to be written and I will send notification of updates every few weeks.
Searchable
The Online Emotional Patterns Book is searchable.  The search option would bring up everything that references your search term.
Teacher Discount
If you are a teacher that would like to have the Emotional Patterns book available for your students, I am offering a discount program. There is a minimum purchase of 10 books + shipping. Please contact me at valeria@valeriamoore.com for additional information. This program is not available in all countries as the author program does not currently serve all Amazon Distribution markets. Nor does the matchbook kindle program apply or kindle purchases. Shipping can take up to two weeks.
How to Use Emotional Patterns
A Little (very simplified) History
The ancient wisdom of the first peoples knows that what we feel, what we believe and what we fear will change our health.  They have known this for thousands of years.  The Western world, influenced by dogmatic institutions that restricted thought, took a bit longer to acknowledge the connection between emotions and disease.  In 1984 Louise L. Hay wrote a book called You Can Heal Your Life.  This book was one of the first books published to reach the mainstream population with the concept that we may hold emotions, beliefs, and fears that identify with a disease, disorder or trauma.   Since then several more books have been published by different authors. Over the last 50 years we have seen a plethora of emotional transformation techniques and processes emerge in response to the understanding that we hold fears, emotional states and created patterns of belief.   Whatever you are drawn to is your current state of consciousness and that is the transformational work you are being called to do.  
Fears, Created Patterns (Beliefs), Emotional States
The Emotional Patterns material is meant to facilitate your journey of becoming what you already are. You may find that reading the material triggers a reaction or contraction in your body. That contraction is your body's message that something in what you just read is meaningful to you. As I was writing this book I had numerous experiences that called for me to do my own transformational work.
A few years ago I had posted the emotional states material for a disease on the Facebook Healer Wisdom group. There were three strong emotional states that spoke to the need for justification in a spectrum of applications. One person responded wanting me to explain the perspective of justification.  The answer to that query and all other queries about the material is to 'feel' into the information being presented and see what it means to you. Often as I write this material, I have to stop and feel deeper into the meaning of the information presented.
Emotional Patterns is information. For a malady and the work you are doing there might be 20 related statements but only one, none or all of them may apply. I would encourage you to feel into the applicable information and see what else arises in the silence. If it feels like it doesn't work turn the statement around. See it from a different viewpoint.
Cross Indexing
In most maladies I have included cross indexing to another set of diseases or concepts. The cross indexing to connected maladies implies that there may be a spectrum of various created patterns of beliefs, fears, or emotional states that may help in your quest for information. In some cases I have mentioned ancestral/ epigenetic, this implies that there was a trauma in your ancestry that created changes that have now become trans-generational.
Listing of Disease, Disorders and Traumas in
Emotional Patterns

Book
A's
Abdominal Aortic Aneurysm
Abdominal Pain and Problems
Abdominal Sacrocolpopexy
Abortion Complications
Abscess
Abused Child
Accidents
Aches
Achilles Tendonosis-left
Achilles Tendonosis-right
Acne
ACOA-Adult Children of Alcoholics
Acoustic Neuroma – Left Side
Acoustic Neuroma – Right Side
Addiction – Alcohol
Addiction – Chemical
Addiction – Cocaine
Addiction – Food
Addiction – Gambling
Addiction – Shopping
Addiction – Smoking / Nicotine
Addison's Disease
Adenoid Problems
Adrenal Fatigue
Adrenal Problems
Aging – Difficulties
Agoraphobia
AIDS and HIV
Allergies – Dairy
Allergies – General
Allergies – Gluten Intolerance
Allergies – Hay Fever
Allergies – Wheat
Alopecia
ALS or Amyotrophic Lateral Sclerosis or Lou Gehrig's Disease or Motor Neuron Disease
Alzheimer's
Amenorrhoea
Amyloidosis
Anemia
Anemia – Pernicious
Anemia – Sickle Cell
Aneurysm
Angiolipoma
Ankle Problems (pain, sprain, swelling)
Ankylosing Spondylitis
Anorectic Bleeding
Anorexia
Anus Problems
Anxiety
Appendicitis
Appetite – Excessive
Appetite – Loss
Arms – Left
Arms – Right
Arteriosclerosis (Atherosclerosis)
Artery Problems
Arthritis
Arthritis – Infectious or Septic
Arthritis – Osteoarthritis
Arthritis – Psoriatic
Arthritis – Reactive (Reiter's Syndrome)
Arthritis – Rheumatoid
Asthma
Athlete's Foot
Atrial Fibrillation
Attention Deficit Disorder
Autism
Autoimmune Disorder
Autoimmune Hemolytic Anemia
B's
B Cell – Abnormal Recognition
Back
Back – Cervical (neck)
Back – Coccyx Pain – Tailbone
Back – Sacral – Lower
Back – Lumbar (middle)
Back – Thoracic (Back High heart)
Bacterial Infection
Baker's Cyst
Bedwetting
Behcet's Syndrome
Bi-Polar Syndrome
Biliary Colic
Bladder Infection
Bladder Problems
Blisters
Bloating
Blood Disorders
Boils
Bone Problems
Bones – Broken
Brain Problems
Brain Tumor
Breast Problems
Bronchitis
Bruises
Bulimia
Bunions
Bursitis
C's
Calluses
Cancer
Cancer – Basal Cell
Cancer – Bladder
Cancer – Breast
Cancer – Cervical
Cancer – Colon
Cancer – Esophageal
Cancer – Hodgkin Lymphoma
Cancer – Leukemia
Cancer – Liver
Cancer – Lung
Cancer – Medullary Thyroid
Cancer – Melanoma
Cancer – Multiple Myeloma
Cancer – Non Hodgkins Lymphoma
Cancer – Osteosarcoma
Cancer – Ovarian
Cancer – Pancreatic NeuroEndocrine
Cancer – Prostate
Cancer – Squamous Cell
Cancer – Stomach
Cancer – Urethral
Candida
Canker Sores
Cardiovascular Disorder
Carpel Tunnel
Cartilage Degeneration
Cataracts – Left
Cataracts – Right
Celiac Disease
Cellulite
Charcots Joints
Chest Problems
Cholesterol – High
Chronic Fatigue Syndrome
Chronic Illness
Chronic Traumatic Encephalopathy (CTE)
Circulation Problems
Cirrhosis
Clavicle Problems
Colds
Colitis – Ulcerative
Colon Problems
Concussion
Congestive Heart Failure
Conjunctivitis
Constipation
Cough – Chronic
Coughing
Crohn's Disease
Cysts
Cytomegalovirus
D's
Dandruff
Deep Vein Thrombosis(DVT)
Dementia
Depression
Depression with history of abuse
Diabetes
Diabetes: A Global View
Diabetes Mellitus Type 1
Diabetes Mellitus Type 2
Diarrhea
Diverticulitis
Dizziness
Dry Eye
Duodenal Ulcer
Dupuytren's Contraction
Dysmenorrhea
E's
Ear Infection – Chronic
Ear Problems
Ears – Hearing Problems
Eczema
Edema
Ehlers-Danlos Syndrome
Elbow Problems
EMF Sensitivity
Emphysema – COPD
Endocrine System Problems
Endometriosis
Epigastric Hernia
Epilepsy
Epstein Barr Syndrome
Erectile Dysfunction
Esophagus Problems
Ethmoid Bone
Eye Problems
Eyes – Nearsightedness and Farsightedness
F's
Face/Head Problems
Facial Dandruff
Fallopian Tube Blockage
Fascia Problems
Fatigue
Fear of Mold
Fever
Fibroid Tumors and Cysts
Fibromyalgia
Fibula – Left
Fibula – Right
Fingernails
Fingernails – Biting
Floaters – Left Eye
Floaters – Right Eye
Flu
Focal Dystonia
Foot Problems
Frontal Skull Bones
Fungus
G's
Gall Bladder Problems
Gallbladder Polyps
Gallstones
Ganglion Cyst – Left wrist
Ganglion Cyst – Right Wrist
Gastritis
Gastro-esophageal Reflux Disease (GERD)
Gingivitis
Glaucoma
Good Pasture's Syndrome
Gout
Graves Disease
Growths – Skin
Gum Loss (Gingival recession)
Gum Problems
Gums – Bleeding
H's
Hair – Balding
Hair – Falling Out
Hair – Ingrown
Halitosis
Hand Problems
Hashimotos Disease
Headache
Headache – Migraine
Headache – Tension
Hearing – Hyper Acute
Hearing Loss (Deafness) – Left
Hearing Loss (Deafness) – Right
Heart Problems
Hemorrhoids
Henoch Schonlein Purpura
Hepatitis
Hepatitis C
Hernia
Herpes Simplex (Cold Sores)
Herpes Virus Simplex II
Hiatus (Hiatal) Hernia
Hiccups
Hip Problems
Hives
Human Papilloma Virus (HPV)
Huntington's Disease
Hyperactivity
Hypertension
Hyperthyroidism
Hyperventilation
Hypoglycemia
Hypotension
Hypothalamus
Hypothyroidism
I's
Impetigo
Incontinence
Indigestion
Infection
Infertility
Inflammation
Ingrown Toenail Left Big Toe
Ingrown Toenail Right Big Toe
Insomnia
Insulin Resistance
Intestinal Problems
Intestine – Large Problems (Bowel)
Intestine – Small Problems
Intestines – Blocked
Irritable Bowel Syndrome
Itching
J's
Jaw Problems
Joint Problems
K's
Kidney Problems
Kidney Stones
Kidneys – Amyloidoisis
Kidneys – Polycystic
Knee – Left
Knee Problems
Knee – Right
 
L's
Labyrinthitis
Lack of focus (in school/studies)
Laryngitis
Lasik Surgery Reversal – Left Eye
Lasik Surgery Reversal – Right Eye
Leaky Gut Syndrome
Left Sided Negative Tendencies
Leg Edema
Leg-Paralysis
Leg Problems
Leucorrhea
Libido – Under Activated
Ligament Problems
Lip Problems
Liver – Jaundice
Liver Problems
Long Term Illness
Low Progesterone Levels
Lumbar Hernia
Lung Problems
Lupus
Lymes Disease
Lymphatic System Problems
M's
Macular Degeneration
Marfan Syndrome
Mastoiditis
Maxilla
Measles
Melasma
Memory Loss non-physical trauma
Meningitis – Bacterial
Meningitis – Fungal
Meningitis – Viral
Menopause – Difficult
Menstrual Problems
Mitral Valve Prolapse
Mold Sensitivity
Moles
Mononucleosis
Morning Sickness
Mouth Problems
Mucormycosis
Multiple Sclerosis
Muscle Problems
Muscles – Cramps
Muscular Dystrophy
Myasthenia Gravis
N's
Narcolepsy
Nausea
Nephritis
Nerve Problems
Nervous Breakdown
Nervousness
Neuritis
Neurosis
Nose Problems
O's
Obsessive Compulsive Disorder
Occipital Skull bone
Osteomyelitis
Osteoporosis
Ovarian Cyst
Ovarian Fibroids
Ovaries – Polycystic
Ovary Problems
Overeating – Compulsive
P's
Pagets Disease
Pain
Pancreas Problems
Pancreatic Insufficiency
Pancreatitis
Panic Disorder
Paralysis
Parasites
Parathyroid Disease
Parkinson's
Peacemaker
Pelvic Organ Collapse/Prolapse
Pelvis Problems
Periodontal Bone Loss
Peripheral Neuropathy
Phlebitis
Physical Abuse
Pimples
Pineal Gland
Pinguecula
Pituitary Gland Problems
Pityros
Plaque Psoriasis
Plantar Fasciitis
Plantar Wart
Pleurisy
Plum Pit Throat
Pneumonia
Polyarteritis
Polymyalgia Rheumatica
Polymyositis
Post Mastectomy Problems
Post Nasal Drip
Post Partum Depression
Post Traumatic Stress Disorder(PTSD)
Preemie Birth – now adult
Premenstrual Syndrome
Prolapsed Bladder (Cystocele)
Prostate Problems
Pruritic urticarial papules and plaques of pregnancy
Pseudo Tumor – Cerebri
Psoriasis
Pulmonary Fibrosis
Pyorrhea – Periodontitis
Pyrogenic Granuloma
Q's
Nothing Available
R's
Radiation Influence on Disease Creation
Radiculopathy of Left Breast
Radiculopathy of Right Breast
Rashes
Reflexive Sympathetic Dystrophy Syndrome
Restless Leg Syndrome
Reynaud's Syndrome
Rhinitis – when laying down at night
Right Sided Negative Tendencies
Rosacea
Rotator Cuff
S's
Salivary Gland Problems
Sarcoidosis
Schizophrenia
Sciatica
Scleroderma
Scoliosis
Sebaceous Cysts
Senility
Sepsis
Sexual Abuse
Sexual Assault – Adult
Sexual Assaulter
Shin Problems
Shingles
Shoulders
Sickness and Love
Sidedness
Sinus Congestion – Chronic
Sinus Polyps
Sinus Problems
Sjogrens Syndrome
Skin Problems
Sleep Apnea
Slipped Disc (Herniation)
Smoking – problems with quitting
Snoring
Spasmodic Dysphonia – (Laryngeal)
Sphenoid Bone Misalignment
Spinal Stenosis
Spleen Problems
Sprains
Spurs
Stargardts Disease
Stills Disease – Juvenile
Stomach Problems
Stomach Ulcer (Peptic Ulcer Disease-Gastric)
Strep Throat
Stroke
Stuttering (non-developmental)
Stye
Suicidal
Swallowing – Trouble
Swollen Feet
T's
Tachycardia
Teeth Problems
Teeth – Upper Left 1st Incisor
Teeth – Upper Right 2nd Molar
Temple Pain or Pressure
Temporal Arteritis
Temporo-Mandibular Joint (TMJ)
Tendon Problems
Testicle Problems
Thalamus Problems
Thigh Problems
Throat Problems
Thrombosis
Thrombotic thrombocytopenic purpura
Thrush
Thyamine Deficiency
Thymus Problems
Thyroid Problems
Tibia – Left
Tibia – Right
Tinnitus
Toes
Tongue Problems
Tonsil Problems
Tooth Infection
Tourette's Syndrome
Toxins – Aluminum
Toxins – Asbestos
Toxins – Cadmium
Toxins – Glyphosate
Toxins – Lead
Toxins – Mercury
Toxins – Polychlorinated Biphenyls (PCBs)
Trigeminal Neuralgia
Tuberculosis
Tumors – Lipomas
U's
Umbilical Hernia
Upper Respiratory Infection (URI)
Urinary Tract Infection (Cystitis)
V's
Vaginitis
Varicose Veins
Vasculitis
Vein Problems
Venereal Disease
Vertigo
Viruses
Vitiligo
Vocal Cord Problems
Vomiting
W's
Warts
Wegeners Granulomatosis
Weight Loss – Fear of Starvation
Weight Loss – Insulin Resistance
Weight Loss Panic
Weight Loss – The Magical Thinking Diet
Weight Loss – The Family Money Story and Weight
Weight – Overweight
Weight – Under
Wilson's Syndrome
Wounded Creative Core
Wounding of the Empathic Sense
Wrists
X's
Nothing Available
Y's
Z's
Nothing Available
Author & Consciousness Explorer
Valeria Moore
Valeria Moore is an author and consciousness journeyer.  Valeria Moore has over 20 years of exploring the thinking-heart-body mind connection to disease, disorder and trauma through her work with clients and intuitive research.  She has trained with a wide variety of masters and teachers in healing and transformation philosophies.   In those studies she has held a single focus of understanding the field of awareness and what limits us in the full expression of our humanness.
Valeria holds a degree in computer and information sciences from the University of California.
She is author of Emotional Patterns: Fears, Emotional States and Created Patterns by Disease, Disorder or Trauma  (formerly Healer Wisdom) and The Remen Q̅ Method. The Remen Q̅ Method is a do-it-yourself process to transmute non-peace to peace. More information can be found at remen-q.com.
Valeria retired in 2017 and immediately started writing.  She has many consciousness transformation and children's books planned in the coming years.  She recently published Billy Visits the Farmer's Market: Adventures of Billy, Lilly, Milly and Mr. Ely.  The children's books will offer a brief science of an aspect of our environment at the end of the book.  You can check her website at valeriamoore.com to see what books are in the works and expected publishing dates.
Valeria lives in Oregon with her life partner and sweetie, Mike Read.  She has two daughters and four awesome grandchildren.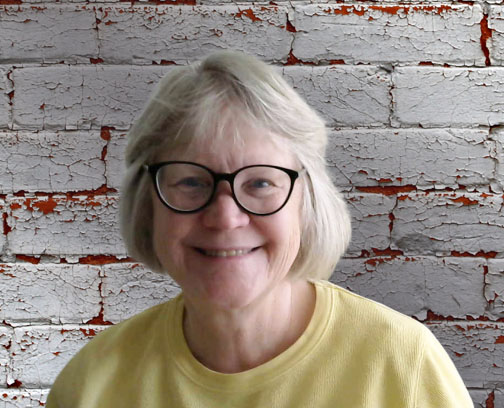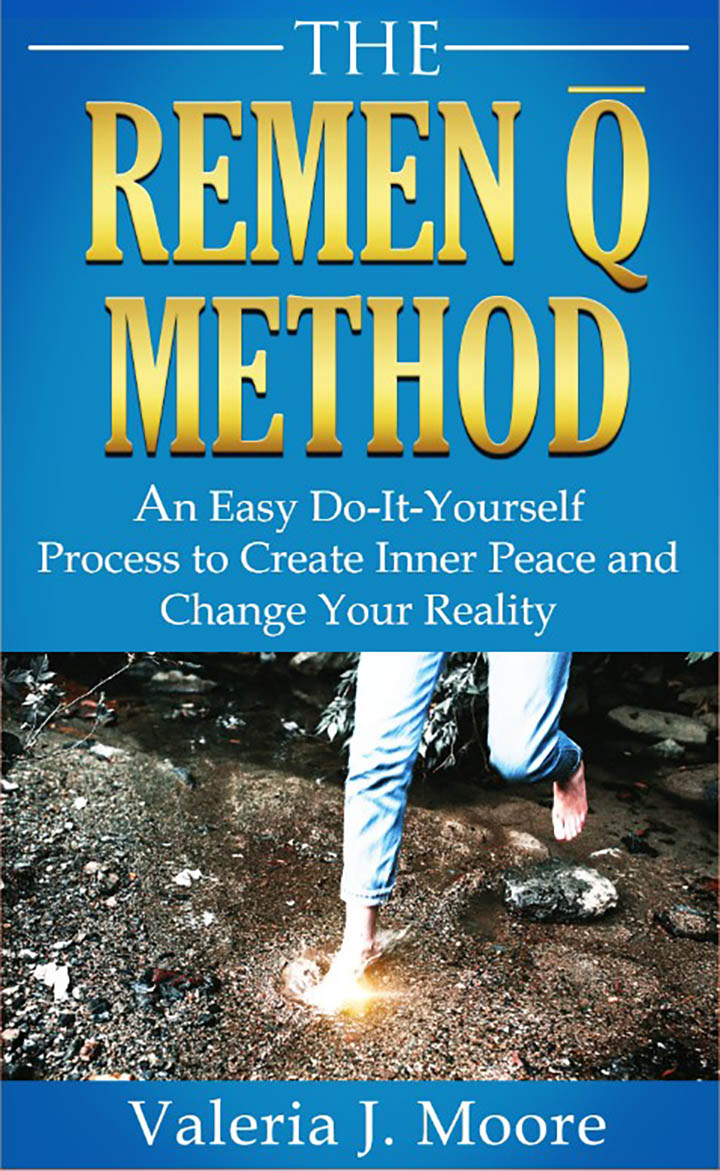 Remen Q
Remen Q is a process that transforms our states of non-peace to peace. This book explores the process and the foundational elements that make it work.  Available from Amazon and from your bookstores.  
ISBN 978-1-7371275-0-5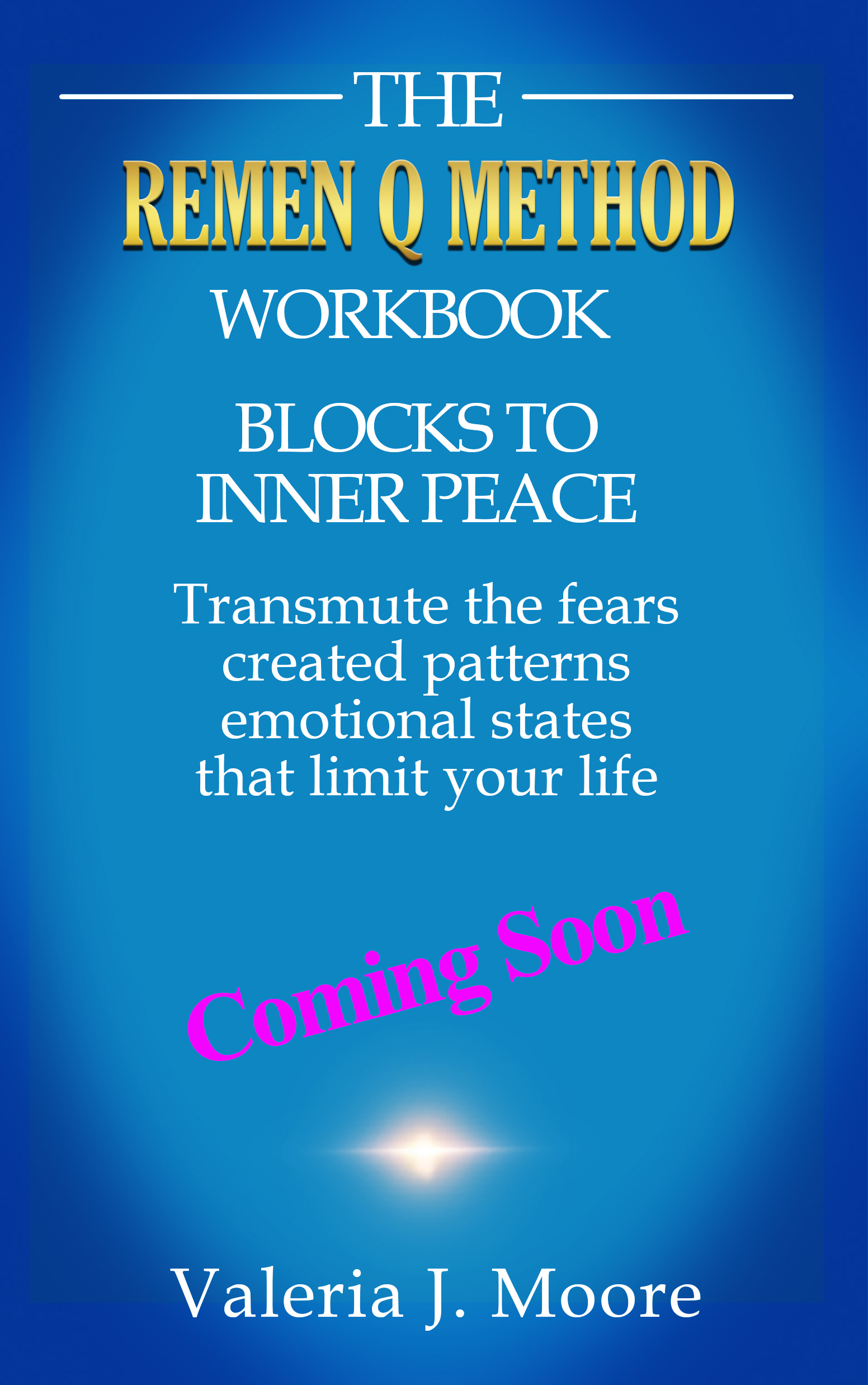 Remen Q Workbook I
The first Remen Q Workbook exercises explore states of non-peace discussed in the Remen Q book and guide you through the changing of those states to a state of peace.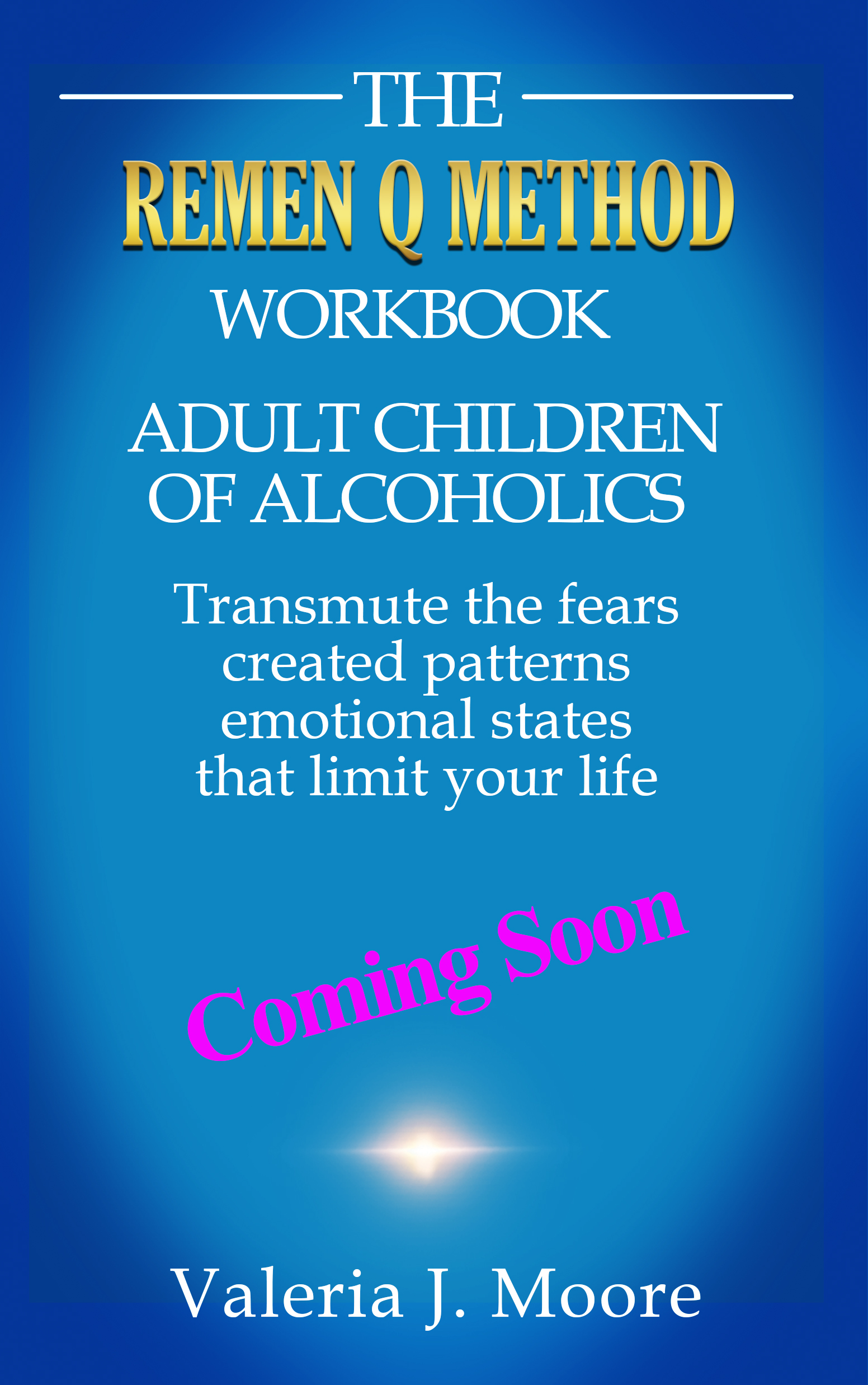 Remen Q Workbook II
The second Remen Q Workbook explores states of non-peace that arise from a dysfunctional and/or ACOA family experience. The workbook uses the principles of Remen Q to guide you to peace through exercises design to focus on the heart.
All healing is first a healing of the heart.
The Remen Q̅ Book is Available!
The book is done and now available at Amazon or Bookstores.  The book has just been released so your bookstore can order from Ingram.  The ISBN is 978-1-7371275-0-5
No Results Found
The page you requested could not be found. Try refining your search, or use the navigation above to locate the post.